Text messages that help parents set goals and offer follow-up reminders can double the time parents spend reading to their children, a new study shows.
"Previous research has shown that reading to young children is associated with greater literacy and numeracy skill," says Susan Mayer, a professor at the University of Chicago Harris School of Public Policy and one of the designers of the Parents and Children Together (PACT) experiment.
"Yet we know that many parents, especially lower-income parents and parents with limited education seldom read to their children. So we created a program that uses behavioral tools to help parents overcome cognitive roadblocks to spending time reading to their children."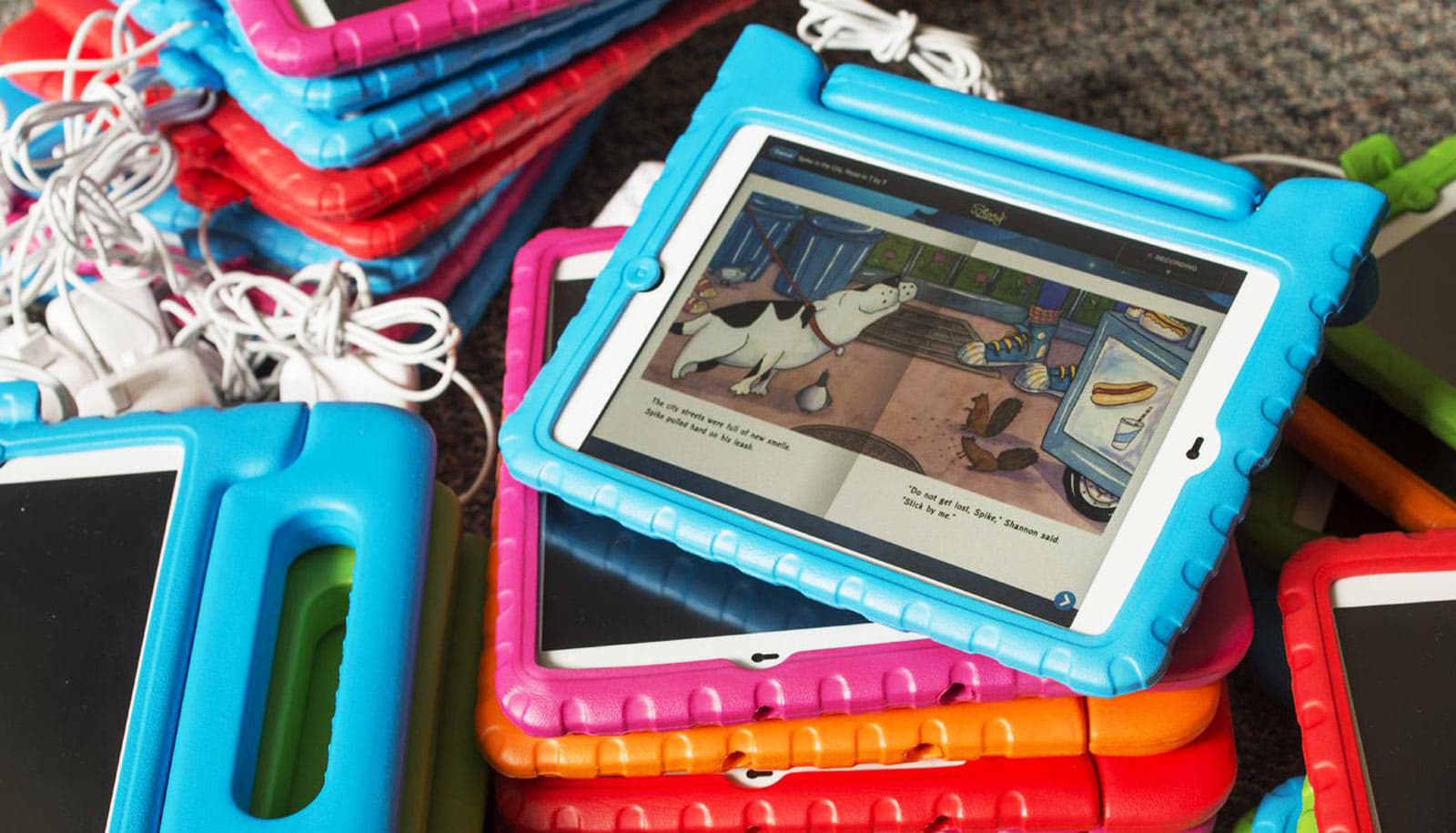 For the study in the Journal of Human Resources, researchers invited parents from eight preschools in Chicago to borrow an electronic tablet for six weeks. The tablets included a library of more than 500 children's books along with an application that would record the time, audio, and video of parents reading to their kids. Parents were randomly divided into a treatment group and a control group.
Parents in the treatment group set a goal each week for how much time they would read to their child. Then they received several text message reminders each week to work toward their goal and weekly feedback on the actual amount of time they spent reading. Parents also received a social reward in the form of a digital badge for meeting their goals.
After six weeks, researchers discovered two key findings:
Parents in the treatment group doubled the amount of time they spent reading to their child.
Parents in the treatment group read an average of almost five books per week, while those who were not, read an average of two or three.
The most "present-biased" parents increased their reading time in response to the PACT program much more than parents who were the least present biased.
Present bias is the tendency to focus on activities that provide immediate satisfaction over activities that have a payoff sometime in the future. It's a common cognitive bias that we all experience to some extent, such as when we procrastinate.
The results suggest the behavioral tools in PACT increased reading time by helping parents manage their present bias and mitigate their tendency to procrastinate when it comes to reading to their children every night, researchers say.
Using behavioral tools to boost parental engagement with their children to promote cognitive, emotional, and physical development, and health is still in the very early stages, but the PACT findings point toward cost-effective approaches to improve the skills and futures of young children, researchers say.
"Our goal is to identify ways to implement low-cost, light-touch behaviorally informed programs that help bolster parental engagement on a large scale," says Ariel Kalil, professor at the Harris School of Public Policy. "The development of such approaches offers a significant and compelling new opportunity to improve the lives of families and children."
Additional authors are from the University of Toronto and the Inter-American Development Bank.
Source: University of Chicago