The tweets that accompany a big event could be a way to lessen the inconvenience it causes for subway riders.
A preliminary study finds that as subway use swells during events that draw big crowds, so too does the number of tweets at these events. The results suggest that data from Twitter, and possibly other social media platforms, could be used to improve event planning, route scheduling, crowd regulations, and other subway operations.
"Social media offers a cost-effective way to obtain real-time data on monitoring subway passenger flow," says corresponding author Qing He, professor in transportation engineering and logistics at the University at Buffalo. "Our results show that data from apps like Twitter can help public transportation officials prepare for and react to passenger surges during concerts, baseball games, and other big events."
To conduct the study, the researchers gathered subway ridership information from April to October in 2014 via turnstiles at Mets-Willets Point station in Queens, New York. They chose the station because it's located next to Citi Field, the home of Major League Baseball's New York Mets, and the USTA Billie Jean King National Tennis Center, where the US Open tennis championships take place each year.
The researchers also collected nearly 30 million tweets geotagged to the New York City area during the same time. They then filtered the tweets by their geographic coordinates (a feature that Twitter users enable on their accounts), the context of the tweet (for example, #subwayseries or #USOPEN), the time, and other relevant elements.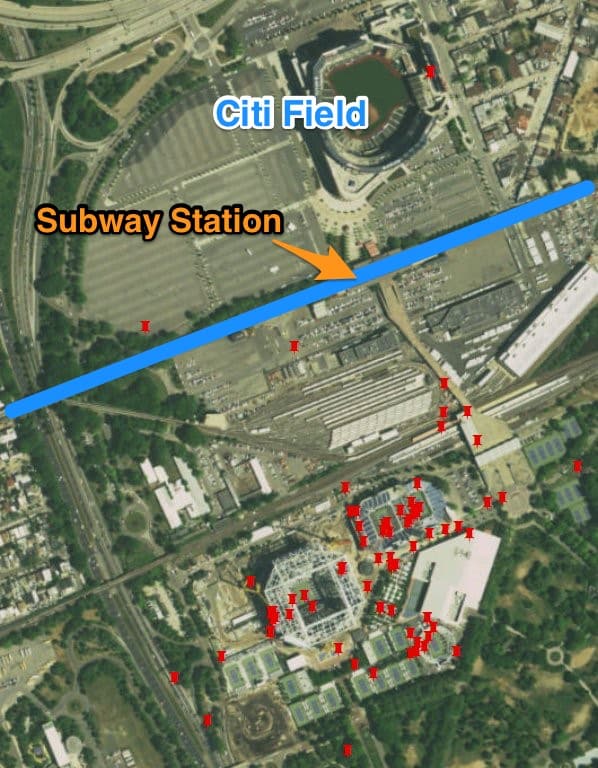 Using six different computer models, the researchers then analyzed the data and found what they describe as a moderate positive correlation between passenger flow and the rates of tweets during big events.
"The results are encouraging for two reasons. First, they indicate that increases in social media posts and subway ridership can be linked. Secondly, we have developed a method to track this correlation," says coauthor Jing Gao, assistant professor in the computer science and engineering department. "Now, the challenge is to refine this method so it can be used by public transit system operators to improve their systems."
The study appears in the journal IEEE Transactions on Intelligent Transportation Systems.
Source: University at Buffalo